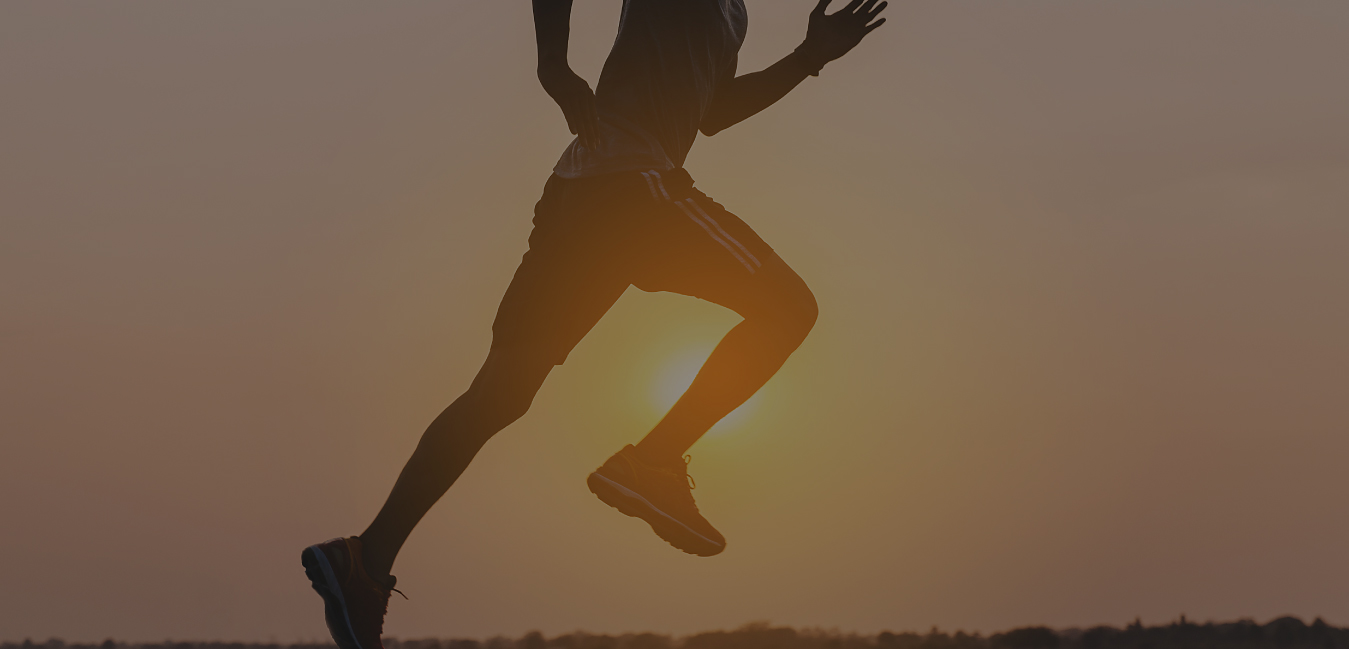 Gold medal aren't really made of gold.
They are made of sweat, determination and
a hard to find alloy called guts.
enable with sports
MOVING BODIES
NURTURING MINDS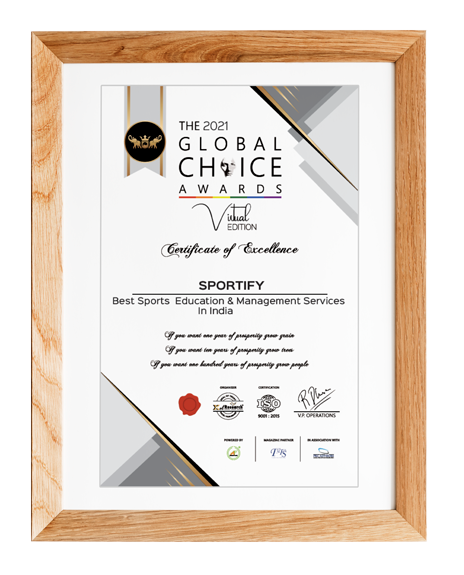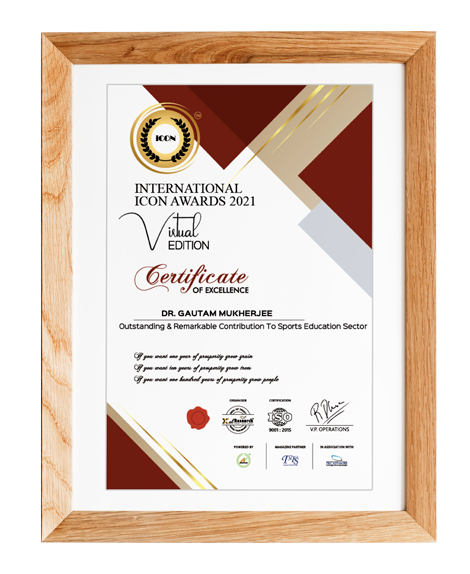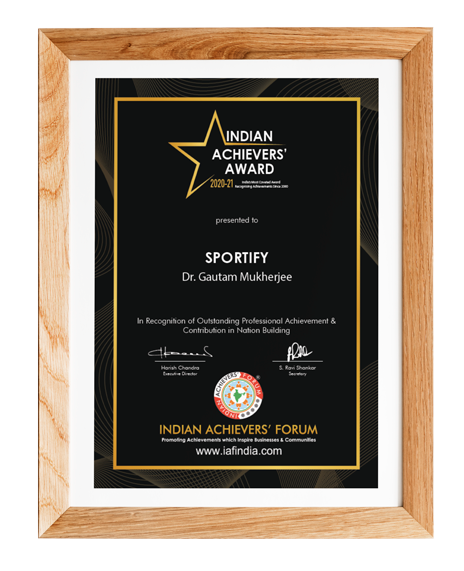 AWARDED INDIA'S BEST SPORTS COMPANY
1500000
FITNESS EVALUATIONS
Global Recommendations on Physical Activity for Health by World Health Organization
Children and youth aged 5–17 should accumulate at least 60 minutes of moderate- to vigorous-intensity physical activity daily. Amounts of physical activity greater than 60 minutes provide additional health benefits. Most of the daily physical activity should be aerobic. Vigorous-intensity activities should be incorporated, including those that strengthen muscle and bone, at least 3 times per week.
Physical inactivity is a key determinant of health across the lifespan. There is conclusive evidence that the physical fitness and health status of children and youth are substantially enhanced by frequent physical activity. Compared to inactive young people, physically active children and youth have higher levels of cardiorespiratory fitness, muscular endurance and muscular strength, and well-documented health benefits include reduced body fat, more favourable cardiovascular and metabolic disease risk profiles, enhanced bone health, and reduced symptoms of anxiety and depression.
Comprehensive Sports Development Programs to leverage best practices in Sports, Physical Education and Sports Management with multi-disciplinary and specialised way towards holistic development in Education, Health, Recreation and Excellence.
Our vision is to motivate a generation of children and adults to be fit and healthy by creating opportunities to learn & play sports.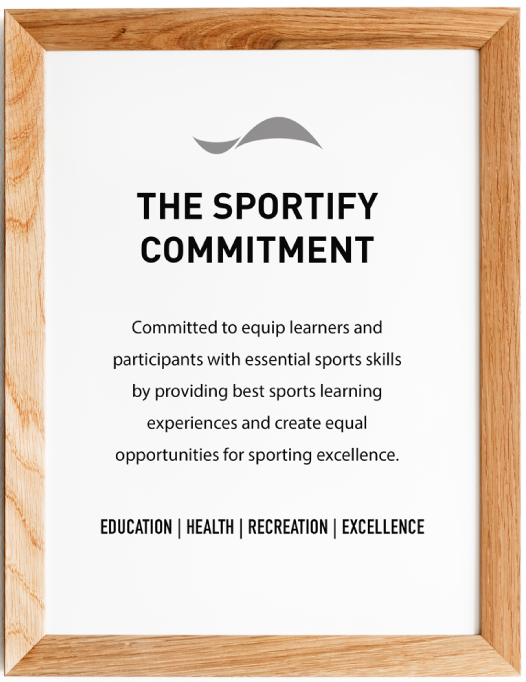 SCHOOL
SPORTS
PROGRAMS
India's first responsive sports education
program for school children. Planned,
sequential & progressive approach.
SPORTS
ACADEMY
India's football movement for
establishing youth development
program with holistic approach.

Online based marketplace
that connects coaches, trainers,
teachers and sports professionals.

Age-specific PE & Sports engagement
for students and parents specifically
designed to engage in-home.
SPORTS
INFRASTRUCTURE
DEVELOPMENT
World class sports facilities development
with design & build as turn key solutions.

Online based marketplace
that connects coaches, trainers,
teachers and sports professionals.

Customized Summer and Winter camps
curated and designed for all age,
skill and space specific

Sportify has been consistent and efficient in the Sports Program Delivery. Sportify team is dedicated and continue to be an integral part of building a sporting culture.
Mr. Isaac Behera
Coordinator | TRIO World Academy, Bangalore

I am appreciative of the way Sportify gave exposure to the students during Taluka, district level competitions. The trainer conducted himself very responsible and cared for the students during outstation participation.
Mrs. Indrani Guha
Principal | Credo World School, Dahanu

We have a long-term association with "Sportify", who are pioneers in sports management for schools. Their professional approach and comprehensive structured program is very impressive and create a vibrant sporting culture in the school.
Mr. Anuj Agarwal
Pro-Vice Chairperson | Delhi Public School, Panvel

Sportify collaboration has definitely brought in a mega change in the attitude of the students and parents towards sports. Keep up the good work.
Mrs. Renuka Masih
Principal | St. Andrews School, Hyderabad